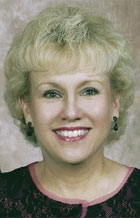 Educational Qualifications:
I earned a Bachelor of Science Degree from Bob Jones University in Secondary Education, with French and English teaching fields, although I began my college experience with a speech major. I taught English, Literature, College Writing, and French for 12 years at Southside Christian School, in Greenville, S.C., a 900-student private Christian school with an incredible academic and spiritual reputation. More than 80% of all SCS graduates go on to four year accredited liberal arts universities. We moved to Michigan in January of 1993 and one of the purposes for our move was for me to be a stay-at-home mother, which allowed me to home school three of our children. I have also taught at Kalamazoo Area Tutors for the past eight years. I am committed to making each student in my classes successful in keeping with their ability and am considered a difficult but motivating teacher.
Christian Walk:
I was raised in a Christian home in Spencer, West Virginia. I attended the Spencer Baptist Temple during my entire pre-college life. At age ten, I began to understand that "being" a Christian required more than my simply being from a Christian family and attending a good church. As I was contemplating this thought, God sent a missionary to our children's church one Sunday. There, I understood for the first time the simple plan of salvation. I prayed to receive Christ at that time. I attended a Christian camp in the summers, where I was encouraged to develop good Christian habits and disciplines. I attended Bob Jones University where God provided me with an excellent education and a Christian husband. My walk with Christ has developed into a grace-filled and non-legalistic experience in recent years, and I am eager to integrate Christ and His truth into all of my classes in an interesting and natural way.